How it works
1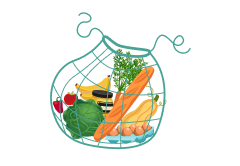 Browse & Shop
Select your goodies & pay at checkout.
2
We Deliver to your Door
We deliver the goodness to you.
3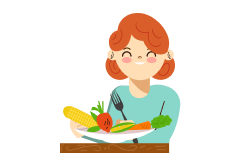 Enjoy your Delights
Indulge in gourmet!
About Us
Hi, I'm Alan. I love health, fitness, and top quality food made with real ingredients. What began in 2016 as a co-operative for ethical farm-to-plate eggs has grown into my vision to make farm-fresh produce and local high-quality products accessible to all.

This business is an extension of myself. My staples and my treats are made with ingredients that I can recognize. I support small business and the creators of good food, and now Online Farmers Market can provide it all to you and your family.
READ MORE
Meet the producer
RUSSELL MICKLE
Allow us to introduce Russell Mickle, the heart and soul behind the exceptional pastured free-range eggs you adore. Russell's farm boasts a low stocking density of maximum 500 hens per square hectare, ensuring the utmost happiness for our feathered friends.
This harmonious environment results in eggs that are not only delicious but also packed with the goodness your family deserves.
BUY PASTURED EGGS
TESTIMONIALS
"So fresh & absolutely delicious!"
Got a large box for 2 adults & a 6 year old and we are still getting through it nearly 2 weeks later. The fruit & veg are so fresh & absolutely delicious! Alan was also so helpful with tips on how to cook celeriac which I'd never cooked before. Highly recommend!
Danielle
"The strudel is to die for"
I've been getting produce from Online Farmers Market for a few years now.
The eggs are great quality, the fruit and veges taste fantastic, and the strudel is to die for. The customer service is friendly and prompt. I highly recommend the Online Farmers Market!
Julie
"Lifesaver for the whole family"
For 3 years I have been absolutely loving the weekly Thursday deliveries from Alan. Fabulous quality and not at all a boring fruit & veggie box. 
You can be sure Alan will introduce something new to try! It's been a lifesaver for the whole family. We eat healthy and it's all tasty!
Alida
FAQ
Got questions? We got Answers
When should I order by?
Fruit & veg, bread, strudels, groceries etc, order by Monday night.
Where does your organic fruit & veg come from?
Fruit, veg and some other perishables come from the wholesale market in Epping.
What is in the seasonal boxes each week?
The organic market is small and the range is limited. Factors like weather, logistics, bad harvest can all effect availability and product range...and routinely does. What's in the box varies based on season and availability. We will provide you with wholesome seasonal food - you bring the creativity.
Can I exclude items from my organic box?
We have a great relationship with our customers. If there's 1 or 2 things you don't like or don't use, we'll keep it in mind and work around it. We want you to enjoy and use your produce.
Do I have to be home when my order is delivered?
You don't have to be home, however we much prefer your produce to go into your fridge, especially on hotter days. We can leave it in a shaded area away from street view.
GO SHOPPING
Our Delivery Areas
MELBOURNE
We deliver organic fruit & vegetables, cartons of eggs, grain, bread, pastries and all your other standard groceries on Thursdays.
Local delivery routes

Courier area

Interstate (except WA) & outside of our normal delivery zone - We use Australia Post, Interparcel & Sendle, depending on weight & location. Shipping will be calculated at checkout. Please note, Sendle has stopped shipping over 20kg
LEARN MORE
AUSTRALIA
We deliver organic fruit & vegetables, cartons of eggs, grain, bread, pastries and all your other standard groceries on Thursdays.
We do not ship cold foods like cheese, kimchi (and chocolate in peak summer) around Australia
Local delivery routes

Australia
Non-perishables like grain, muesli, honey & supplements etc are delivered Australia wide except WA

Courier area